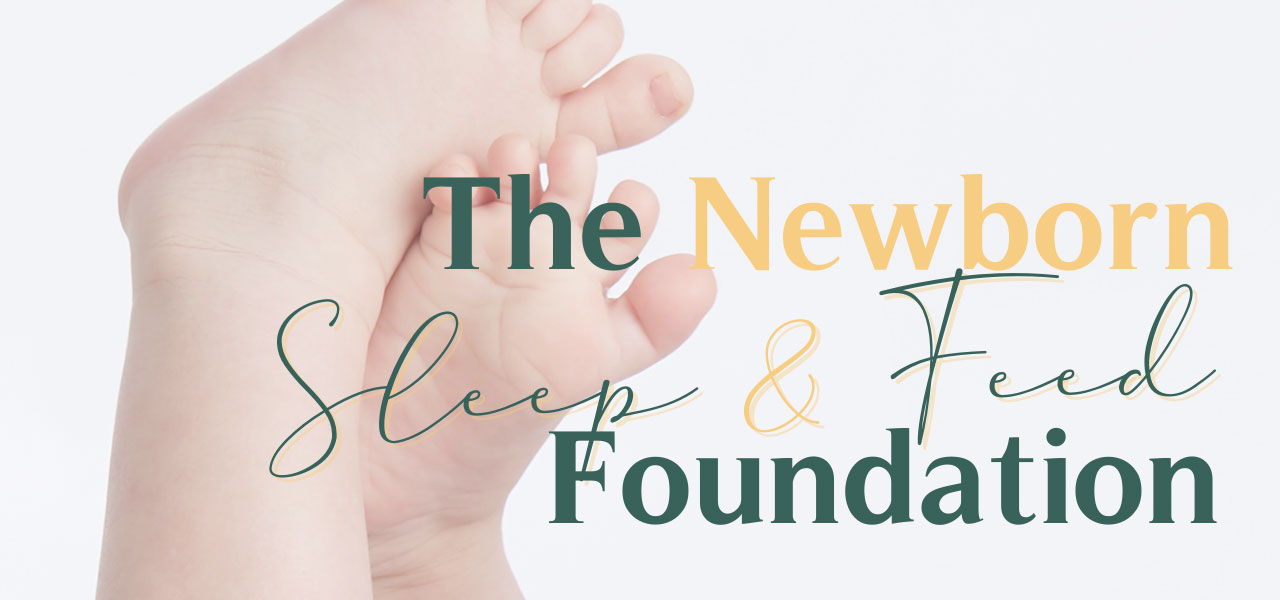 0-9 Weeks
You're going to be a veteran parent right out of the gate.
Forget trial and error, forget live and learn. I'm letting you in on all my newborn secrets – data-backed and battle tested with hundreds of families – to give you a leg up from the moment you leave the hospital.
Brittany's program does what she promises it will do. But what it really unlocked in me was the confidence I needed to stick with things, even when it got tough. In ways I didn't anticipate, the confidence she instilled in me has spilled over into the entirety of motherhood, and that's why Brittany is the best in the sleep biz."
Kelly, Denver, CO
Let's Solve The Problems Before They Even Begin
They say that newborns don't come with a manual, but in this case….they kinda do!
From debunking myths around breastfeeding, pacifiers, swaddling and soothing, to offering concrete steps for establishing daytime routines and improving nighttime sleep, you're going to learn how to use the first 2 months to set your baby up for success later on – as better sleepers, better eaters, and with more confident parents.
Want To Give The Gift Of Sleep?
A Path To Longer Stretches Of Night Sleep
A Flexible Daytime Structure
Clarity on Common Sleep & Feeding Myths
A Framework for Nursing, Pumping & Bottle Feeding
A Safe & Optimized Sleep Environment
The Confidence To Manage Your Baby's Sleep & Feeding Needs Like A Pro
The Newborn Sleep & Feed Foundation Is Right For You If…
You're exhausted and overwhelmed.
You're trying to balance feeding your newborn enough, getting them to sleep enough, and still making time to function as a human yourself.
You just want to know what's realistic.
How much you can control now? What do you need to release? What can you do to set your baby up for the most success in the first few months?
You're frustrated with the amount of contradicting advice you're being given to help you baby sleep.
You're looking for ONE voice to focus on, that you can trust.
You've watched your friends or family members struggle and slug through the newborn stage.
And you want to do things differently.
"All I can say is WOW. I am a first time Mom and did not even realize the tremendous mental and emotional burden my son's poor sleep habits were causing me. I honestly feel like a new person, finally crawling out of a newborn coma and having confidence in my ability to be a great Mom and have a life I enjoy – that is a priceless gift."
Lisa, Tarrytown, NY
DO NOT DELETE OR EDIT
Your content goes here. Edit or remove this text inline or in the module Content settings. You can also style every aspect of this content in the module Design settings and even apply custom CSS to this text in the module Advanced settings.
Yes! This course is right for you if…..
You are pregnant or expecting a child and want to learn before the baby arrives.
You have a newborn who is between 0-9 weeks old.
You are a first time Mom or this is your 5th baby.
You have twins or multiples.
You have a newborn who was born premature.
Your newborn has colic, reflux, or a milk protein allergy.
You are sharing a room with your newborn or they're in their own room.
You are exclusively nursing, exclusively bottle feeding, or any combination of the two.
Your newborn seems to be sleeping ok, but you just want a roadmap for what to do in the future (how to extend night feeds, start moving towards a schedule, etc).
Will this teach my baby to sleep through the night?
Not quite yet! We will, however, talk a lot about about establishing a strong daytime structure with feeds and naps that facilitate your newborn sleeping longer stretches at night, and a whole section specifically about when and how to start extending night sleep. If your baby is at least 10 weeks old, 11 pounds, healthy, and growing, we can get them sleeping through the night. But – you'll want to head over to purchase The Baby Sleep & Schedule Course instead.
Will there be crying?
Sometimes newborns cry a lot. It can be really, really hard. We will talk a lot in this course about what you can do proactively to keep your baby as happy and content as possible, and how to respond when they're crying. We also talk a lot about what crying means, and practicing Le Pause (the art of waiting, listening and observing your baby). However, you will not be expected to leave your newborn to cry for any specific amount of time, while your baby is at this very young age.
Will this work if I'm bed-sharing?
I understand that some families choose to co-sleep, and I am not here to shame or scare any new parent. However, safe sleep is of utmost importance to me, and it's critical that all families who take my courses are following AAP safe sleep guidelines. Thus, I do ask that any family who is currently bed-sharing be committing to ending the practice once they purchase and begin the course. If your family wants to continue bed-sharing, my programs will not be a good fit.
Can I gift the course to someone else?
Absolutely! Please head over to our Gifting page to purchase any of the sleep courses.
I loved the course and recommended it to all of my friends. It gave so much confidence and worked like a charm. I also loved how funny the videos were, it just felt super relatable.
Mercedes, New York, NY
Is your baby already 10 weeks (or close to it)?
You might be ready for The Baby Sleep & Schedule Course!